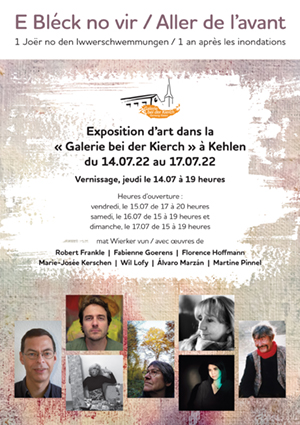 This exhibition is organised around artists who suffered damage during the 2022 flooding in Luxembourg.
In a link to this flooding, Mage of Manchester was taken at a site that was major flooding along the Irwell. The embankment and area around were severely damaged.
To the original two versions of the work, a third version has now been added. This version has been enhanced using Artificial Intelligence in order to convey an effect of Impressionist Manchester.
presenting my work Mage of Manchester.
produced with the support of Œuvre Nationale de Secours Grande-Duchesse Charlotte and Fonds Culturel National